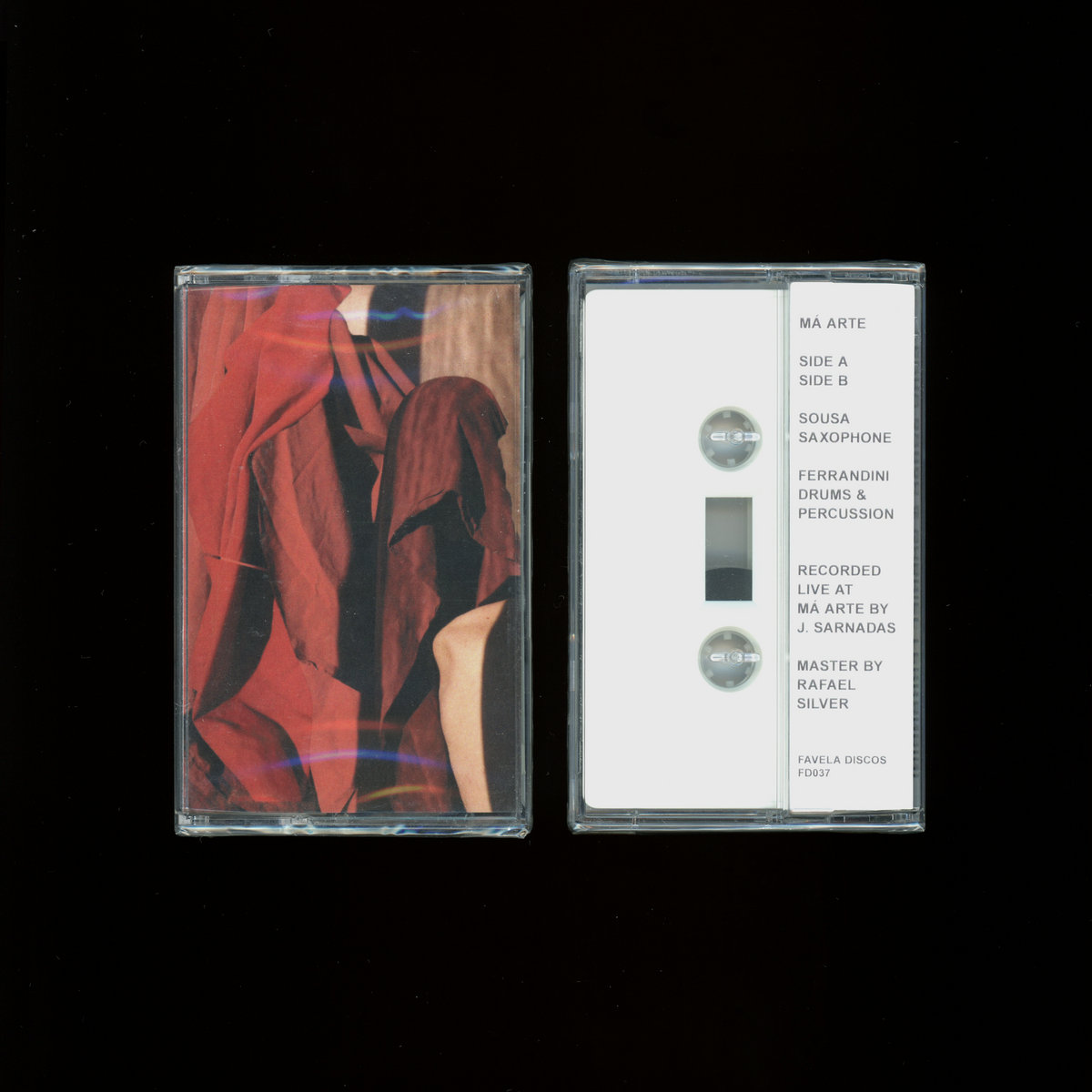 By Stef
Sorry guys, there were only 100 copies made of this cassette, and I expect they've all been sold by now, or at least I hope they are. Because the music is just excellent. Pedro Sousa on tenor and Gabriel Ferrandini on drums are part of the somewhat magical Portuguese free improvisation scene. Ferrandini is a member of RED Trio, which I have praised often enough on this blog, and Pedro Sousa falls in the same category of artists. Not surprisingly he also released a duo album, '
Falaise
', with Hernáni Faustino, the basssist of RED Trio. One of his other albums with Ferrandini and Thurston Moore, '
Live At ZDB
', also got a great star rating, as did
Pão
, another trio with great reviews, and last but not least, "
Casa Futuro
", made it to my top-10 list for 2015.
So what is the magic? Like with most magic, it's totally irrational what you like and what you don't. Yet both musicians are brilliant. Sousa's tone is one of the warmest and deepest around, sensitive and gentle, while being creative, free and captivating. Ferrandini is the kind of drummer who gets it. He knows what music is all about: authentic, direct and about interaction. He feels when to hit hard, and when to be subtle, and how to co-create the music instead of being a servant to the soloist. Together, they offer the listener a wonderful journey from soft-spoken intimate music to high energy power music, but always with an incredible spontaneous 'musicality', this vague notion that you can only understand once you hear it. And it's guaranteed in the duo's music.
It's a cassette, so it's short. Eighteen minutes on Side A, and seventeen minutes on Side B ... and it's highly recommended nevertheless.
Listen and download from
Bandcamp
.